The PCE GmbH

our partner for...
... measuring, control and regulate. Below a short overview of our services.

Implementation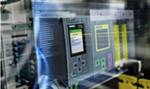 PCL - Programmable logic controller
PCL is typical for processing technology for the control of machines and equipment. Main issues are reliability, quick reactions, large linkage fields and an efficient system for software production and maintenance.

DDC - Direct Digital Control
DDC and conventional control systems for heating, ventilation, air conditioning and refrigerating technology are included into the building automation. DDC controls automatically and the company items contain the appropriate algorithms and various possibilities for parametrization and configuration. The stations can be linked more and more under central controlling.

Control Systems
The use of modern SCADA-systems enables the best control of the increasing functionality of process engineering installations and creates a process that is more transparent for the operator. In particular, control systems are able to perfect a general automation solution.